Good evening,
Thinking further about my Hurricane, and, more particularly, what colours to paint it, I came across this
very interesting discussion about Hurricanes in Malta 1941-42
.
Note specifically these photos from the above discussion regarding how hard it is to figure out what colours are what from black and white photos.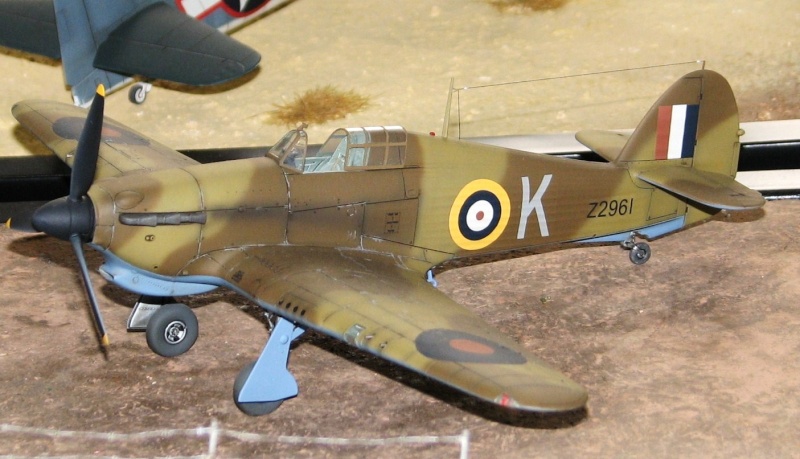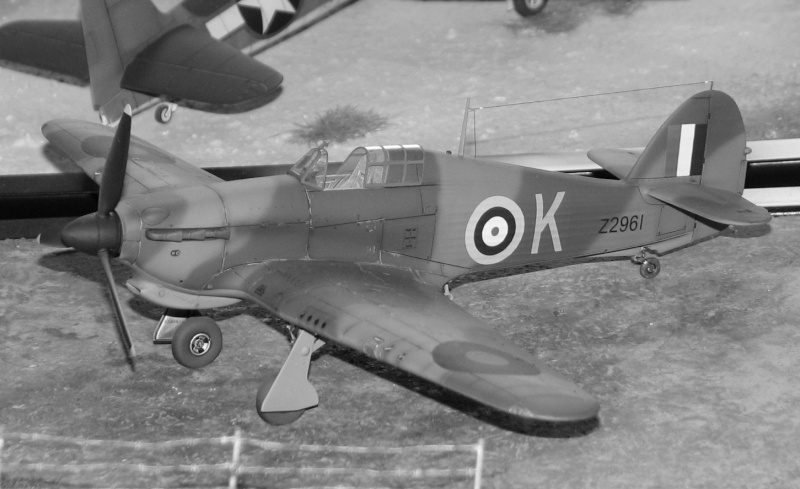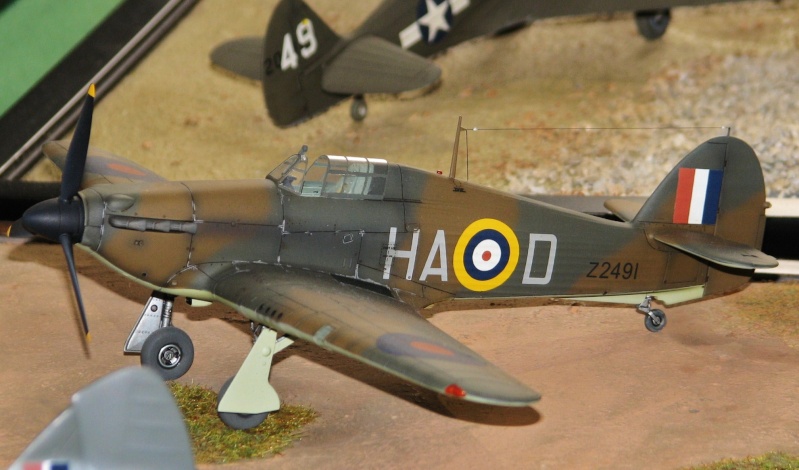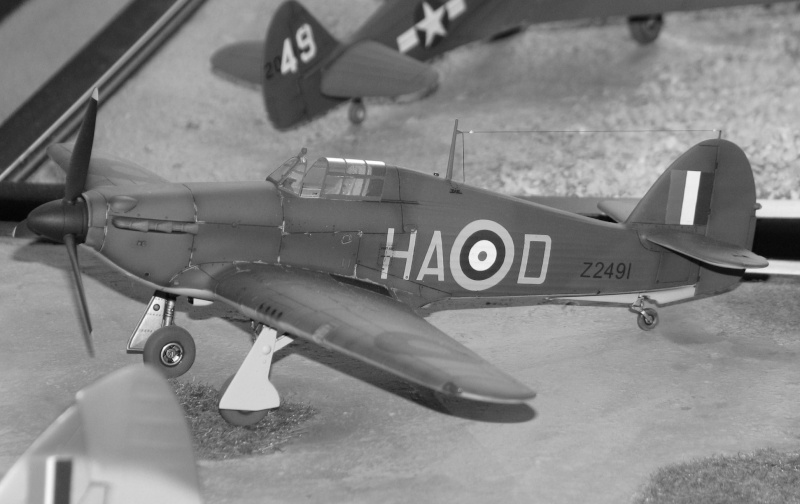 Now, compare these last two photos to this...
ROYAL AIR FORCE OPERATIONS OVER ALBANIA AND GREECE, 1940-1941: Pilots of No. 80 Squadron RAF relax in front of Hawker Hurricane Mark I, V7599 'YK-Q', at Eleusis, Greece
...and you can understand why I've decided to essentially paint my Hurricane as the box...
...but with a black spinner and a few changes in the decals.
Which means I can stick with the paints I've already got.
Sweet!
And just to prove that I have been doing something with the Typhoon...
I cut down the tail wheel from the kit and glued it in it's flying position.
And onto the first coat of top coat. Or bottom coat, as the case may be.
I even did a little on the Hurri itself.
Nick