Good evening,
And here are my opening shots of The Great Hawker Named-After-A-Weather-Event Aircraft Group Build.
Well the pilot at least I can handle!
One of my first comments was...Arghhh! The model does not have a wheels up option! Since this is primarily for wargaming, I jumped on the 'net to see if anyone had any solutions.
From
here
, I found these...(by the way, these are mostly for my own reference...)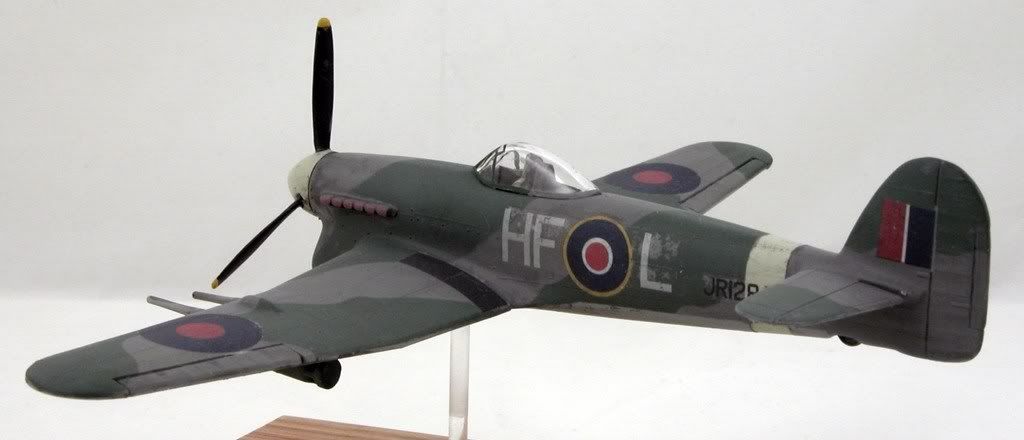 Note the retracted tail wheel...guess he cut the wheel supplied in the kit right down...
And from
here
, this...
Note the spinner. No blades. Looks more like they're spinning really fast...and at least they won't get broken off during a game!
From
here
, this...
...note the problems with the closed u/c doors...(cool scheme, though!). Mind you...
This fellow
over came by filling them in.
Not a bad idea, this is a wargame toy, not a display piece.
Here's what he finished up with.
Note - no tail wheel. Certainly an easier option, given my lack of modelling experience!
So, for what it's worth, I've opened the box, washed the plastic, have discovered my first problem and now have a couple of ideas to fix it.
Best get me some model filler, me thinks!
Nick